A Planary site basepoint (detail familiy) will be created and linked to Planary map marker. You can always move, adjust or recreate the site basepoint.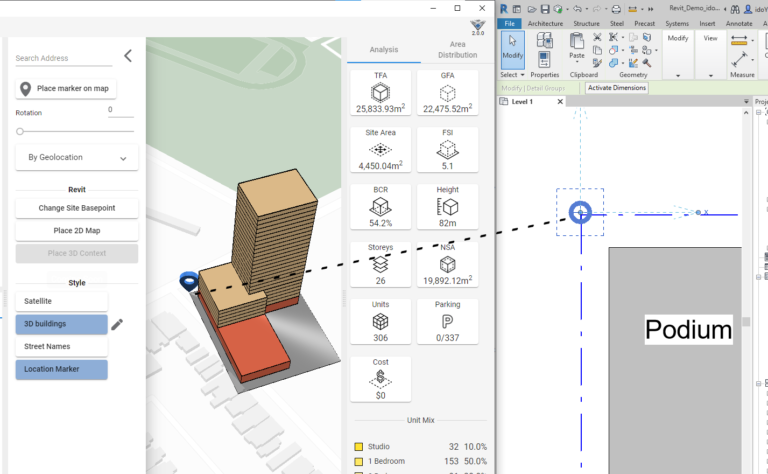 Place Map From Planary to Revit
To place 2D satellite map from Planary in to the Revit view, simply click on 'Place 2D map' under Revit from the map setting menu.
Under 'Style', you can turn on satellite 2D view, 3D view with buildings, Street names and hide/reveal the location marker.