Conduct feasibility study within world 3D map

Detailed unit mix report

Parking estimation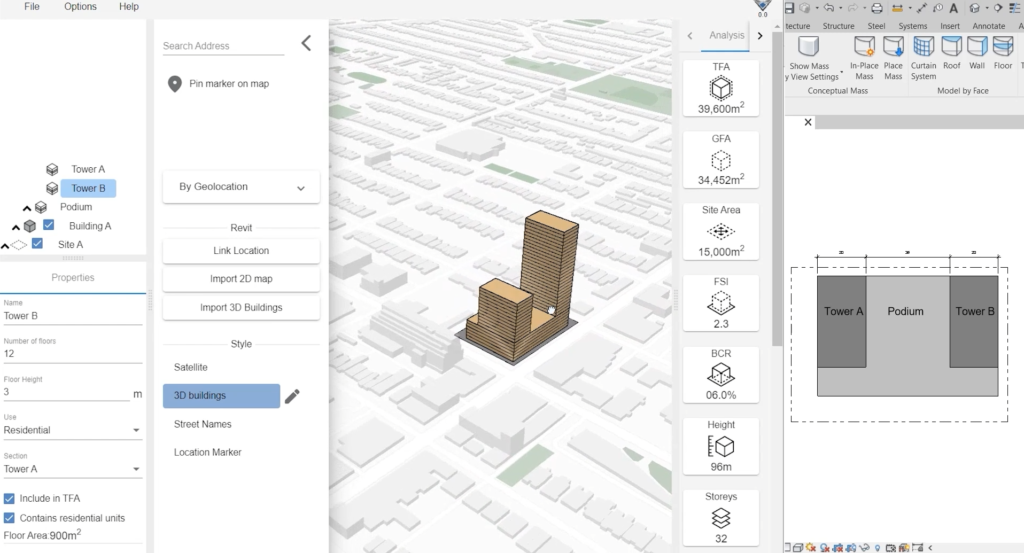 Planary projects are compatible with AutoCAD and Revit. Start your work with one and continue with the other seamlessly.
The new intuitive interface allows you to get extra information about parking, costs, area distribution and more.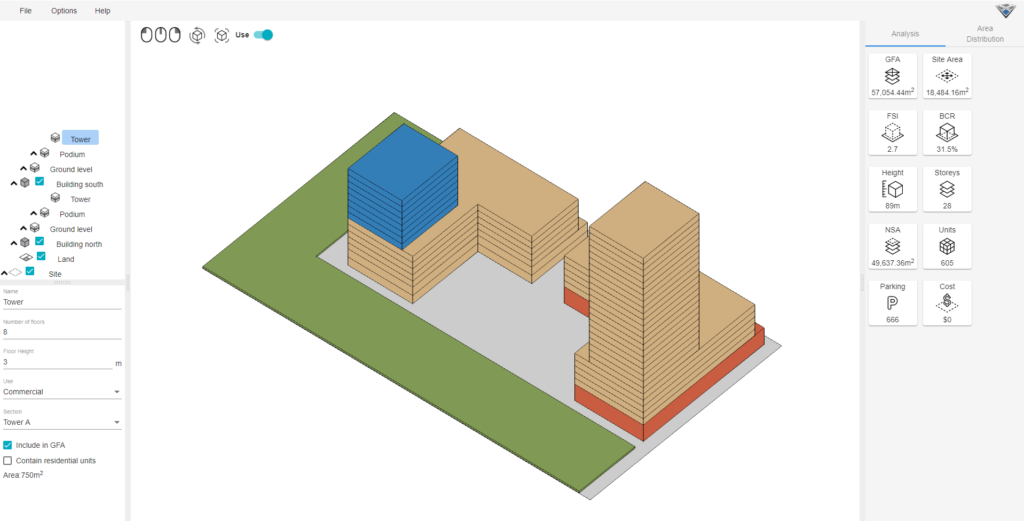 Evaluate your site or master plan using an interactive interface. Derive data and parameters to make smarter decisions during the preliminary stage of your project.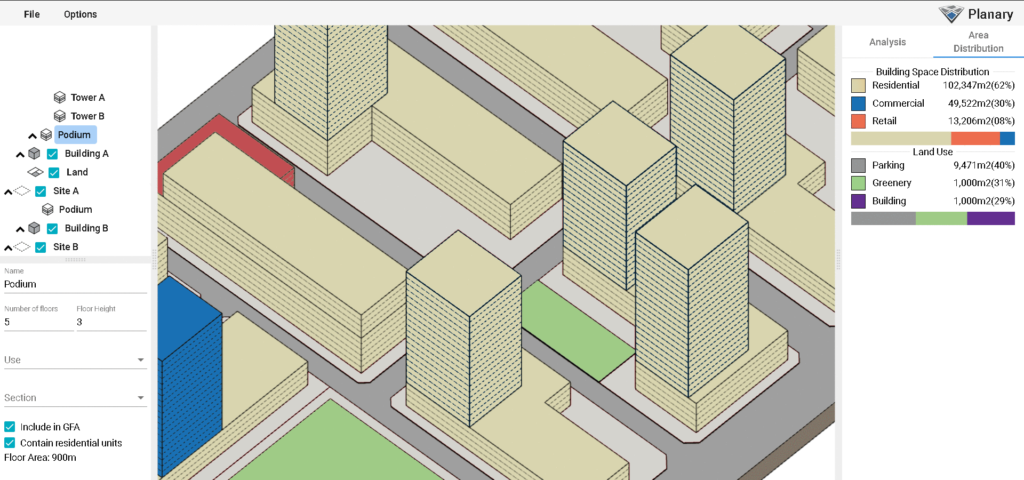 Create a massing study for your proposed building instantly from a 2D sketch in Autodesk Revit. Add storeys and height, evaluate GFA, density, unit mix, all in real-time. Export massing directly into Revit, and the data into an Excel sheet.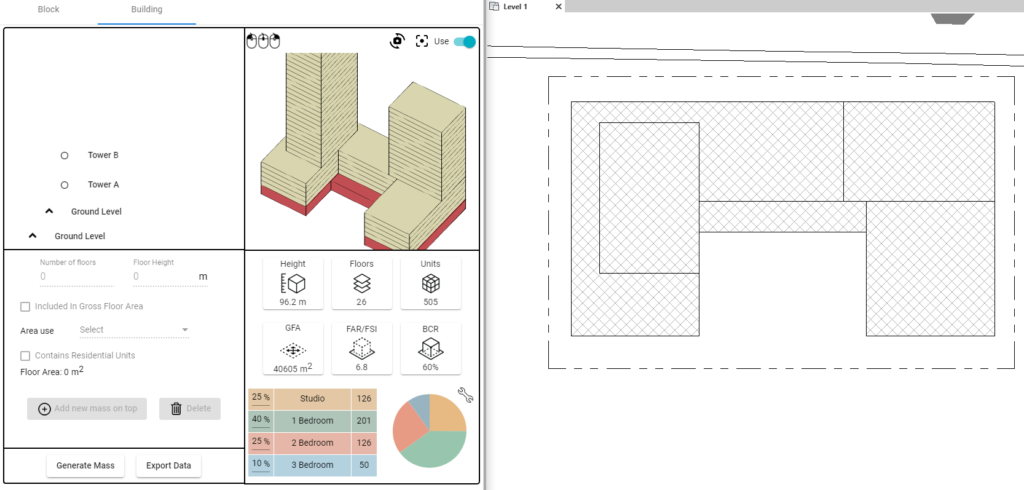 Work and design seamlessly with 2D filled regions and see updates and evaluation in real-time.