4. By Selecting the site from the 3D view or the browser, you can input site information such as site name, zoning, ownership, and site description (optional) under the properties window.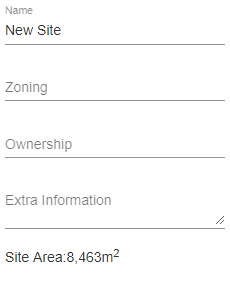 To add a building go to Planary browser window → Right-click on the site → 'Add Building' (multiple buildings could be added to the site).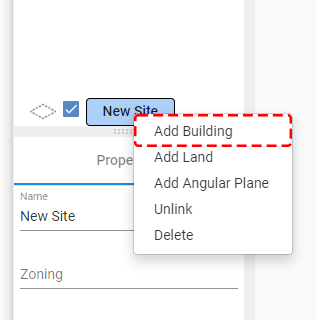 2. In the properties window, you can rename your building.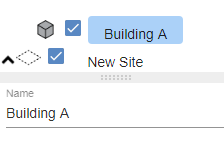 The next step in creating a building is to add parts such as a podium or tower.
1. Sketch your building in Revit using the filled region tool.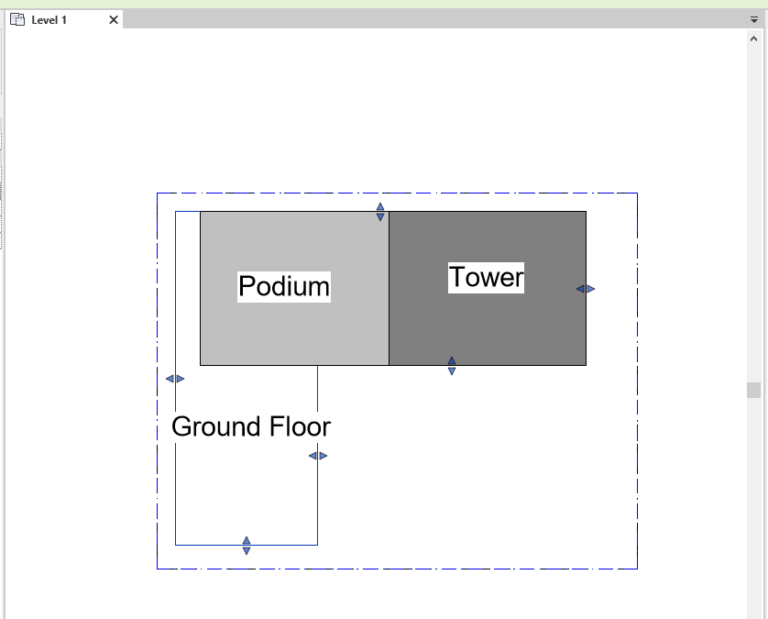 2. Go to the browser window and right-click on your building → 'Add Building Part'.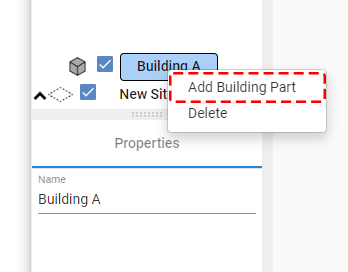 3. Pick the filled region from the Revit view to create the first building part

4. When a 'Building Part' is selected (select the element from the browser or the 3D view), go to the properties window and input the following parameters:
Name

Number of floors

Floor height (measured from floor to floor)

Use for that building part.

Building Section: Type representation of building parts (tower, podium, etc)

Use the check box to include or exclude from the TFA (Total Floor Area).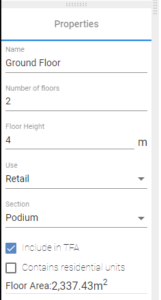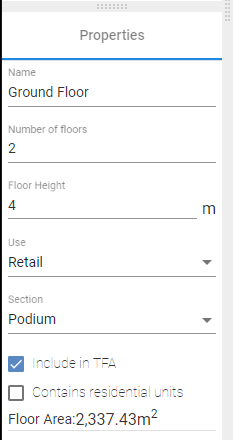 5. To add another building part above the previous one (stacked), go to the browser window, right-click on the building part → 'Add Building Part' and pick the corresponding filled region from the Revit view.
We've just created a basic study with one building in Planary using only filled region.
Continue to the next article to understand how to read the analysis and statistics of your study.