Planary supports Autodesk® AutoCAD® versions 2018-2023
The installation process is the same as any software windows installation.
1. Make sure AutoCAD is closed.
2. Double click on the installer file.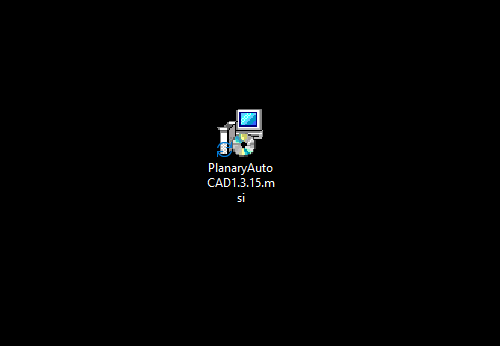 3. Click next in the welcome screen.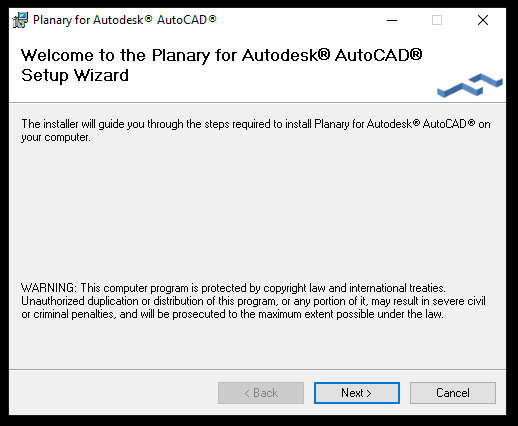 4. Check 'I Agree' for the term of use and click next.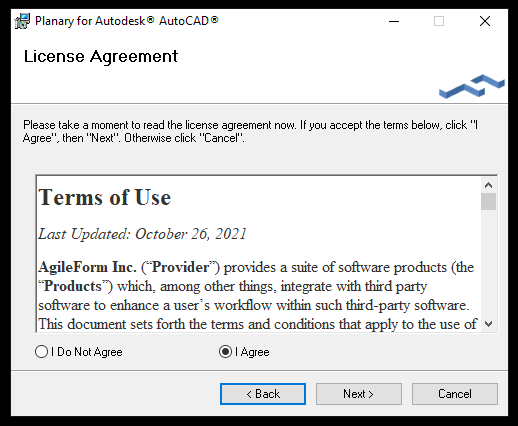 5. Select installation folder and click next.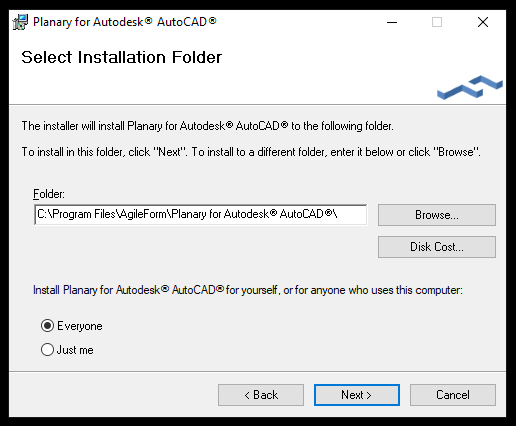 6. Click next to confirm installation.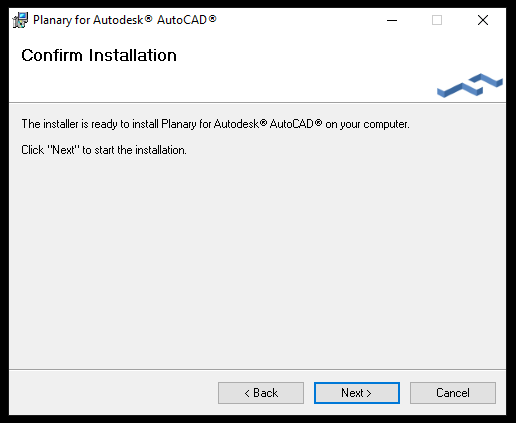 7. Installation complete.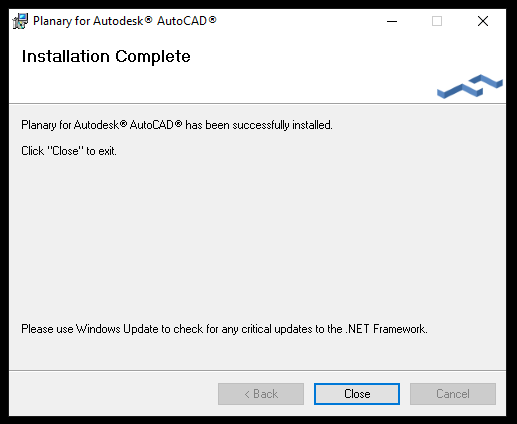 8. In AutoCAD, you can find Planary under AgileForm tab.


When launching the software for the first time, you will be prompted with an activation window.

Press 'I want a trial' to register and get a trial key.
You can learn more about registration and managing your account here